About
---
Neo's unique credit assessment platform transforms credit decisioning process for lenders and consumers. Traditional credit decisioning involves scoring consumers without their knowledge. Neo puts the consumer back in the equation so the lender look beyond credit scores and can get to know the person. This allows more credit to be available to those who need it the most while increasing approvals and loan performance for lenders.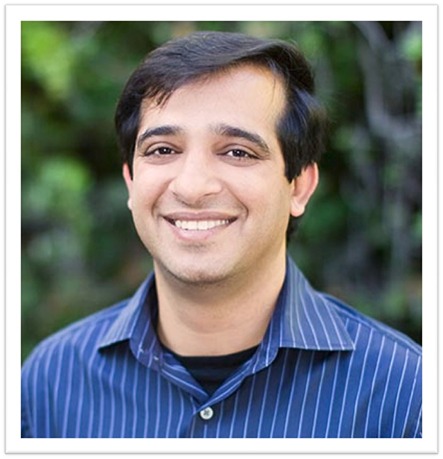 I started my career at Unisys after graduating from Bombay University. Over the past two decades, I was lucky to be involved in building technology solutions for financial services industry. It gave me an opportunity to get a very close look at how the industry operates, especially the lending side. With Neo, I am hoping to open up access to credit to those who need it the most in a simple and human way.
Founder's Note
I had my first encounter with credit scores when I came to the United States two decades ago. I wanted to open a bank account and deposit my first month's salary. The bank was okay with opening my account, but refused to give me a debit card because I did not have a credit score. That's right, a debit card, not a credit card! It was explained to me that I was expected to use an ATM card for few months until I at least had a credit file with the top credit bureaus, then I could get a debit card. I was a software engineer with a good job at a reputable company. It seemed really strange that none of that mattered to the bank, they only saw my credit score.
Not much has changed in the area of credit decisioning over the last two decades. While you do readily get a debit card these days when you open a bank account, access to all other types of credit - credit card, auto loan, personal loan - is decided by your credit score and credit file. So I decided to start Neo to try and change this. At Neo, we believe that there is more to a person than their credit score. Neo looks beyond credit scores and uses a more comprehensive approach, data (alternative) and technology (machine learning), to evaluate a person's creditworthiness. Also, traditional credit decisioning involves scoring people without their knowledge. At Neo, we involve the consumer during the credit decisioning process so the lender can get to know the person and not just look at the credit score. Our unique approach allows lenders to provide better rates and significant savings over traditional approaches.
Best,
Navin

Our Investor
The Social+Capital Partnership ("Social Capital") is a partnership of philanthropists, technologists and capitalists utilizing venture capital as a force to create value and change on a global scale. The Partnership is based in Palo Alto, California.
---
Contact Us
Neo is privately held and based in Palo Alto, CA. Send us an email at info@neoverify.com if you need to reach us.